Dealer and Distribution Available
More profits with Sfarzo strings. Turn your customers on to something great. Contact us and lets activate your authorized dealership today !
"I purchased Sfarzo strings for our guitar shop. After trying a set, I am sold ! I exclusively have been using the Sfarzo SFT Screamers 11-48 Blues on my guitars for over 3 years now and my customers love Sfarzo Strings." – Ed, Central Coast Music, Morrow Bay, California
"We purchased six dozen sets for our store and turned them on to customers. The strings are so great I now use them on my personal guitar" – Billy Garoutte, Silly Strings Guitar Shop, Petaluma, California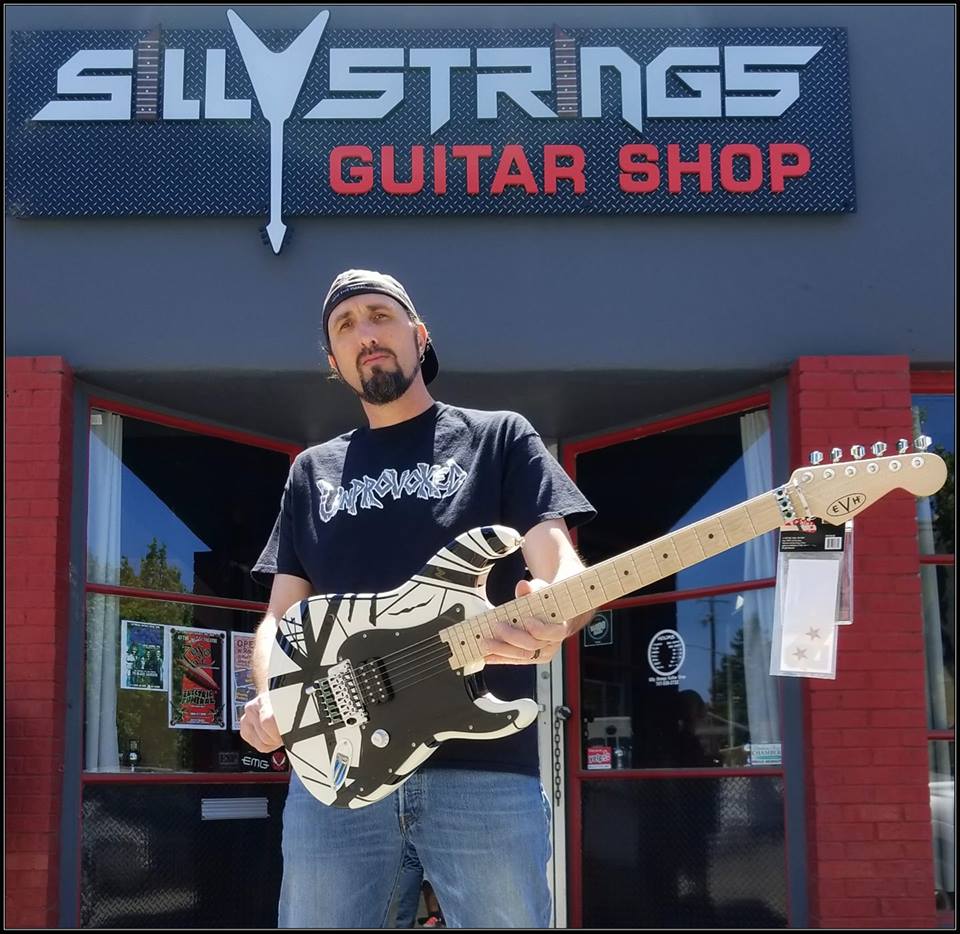 "Being a musician and guitar shop owner its hard to get excited about 'new strings' as I see and try so many different brands, all good but all much the same. Then I found Sfarzo, I loaded my gretsch and wow, instant noticeable feel and resonance. When your keyboard player asks 'whats different' you know there is something very different. Returning customers are converted and they've brought many an old acoustic a new lease of life without breaking the bank! They even ping out of the packet with excitement"! – Chris Insley, Amp Guitars, Macclesfield
"After working through the many Bass strings I have access to, I still have the Sfarzo strings on my Precision, no reason to change. Love them. My favourite rounds". – Mark, Electro Music, Doncaster
"I've tried all the string brands, and can honestly say I'd be very happy using any of them! Heard about Sfarzo SFT's with higher iron content and I could tell even when I was restringing the guitar that these were a different class…..straight away there was an extra zest to to feel and sustain, and even little riffs I'd often get wrong were now easier…….!! Brilliant strings, the best I've tried, highly recommended. The SFT 11's are now 'my string.' Tried them all but the SFT's just feel alive in your hands…awesome" – Rick Manning, Marvel Guitars, Timperley
"I have stopped using E*****r now, i'm completely on Sfarzos!" – Louis Davey, EES Music, Ipswich
EMAIL AND REQUEST YOUR SFARZO STRING DEALERSHIP TODAY
AUTHORIZED MASTER DISTRIBUTORS
United Kingdom: Cheshire Guitars
Australia: Dunphy Imports
Canada - Levi Guitars
New dealers inquiries - Contact info@sfarzo.us A representative will contact you
AUTHORIZED ONLINE DEALERS
Arlington, Virginia - Gimmesomestrings.com
Temecula, California - Bassstringsonline.com
South Port, North Carolina - Strings and Beyond
United Kingdom: Cheshire Guitars
Australia: Dunphy Imports
Canada - Levi Guitars
This category contains no products.